Recreation, perhaps the best that can be after work.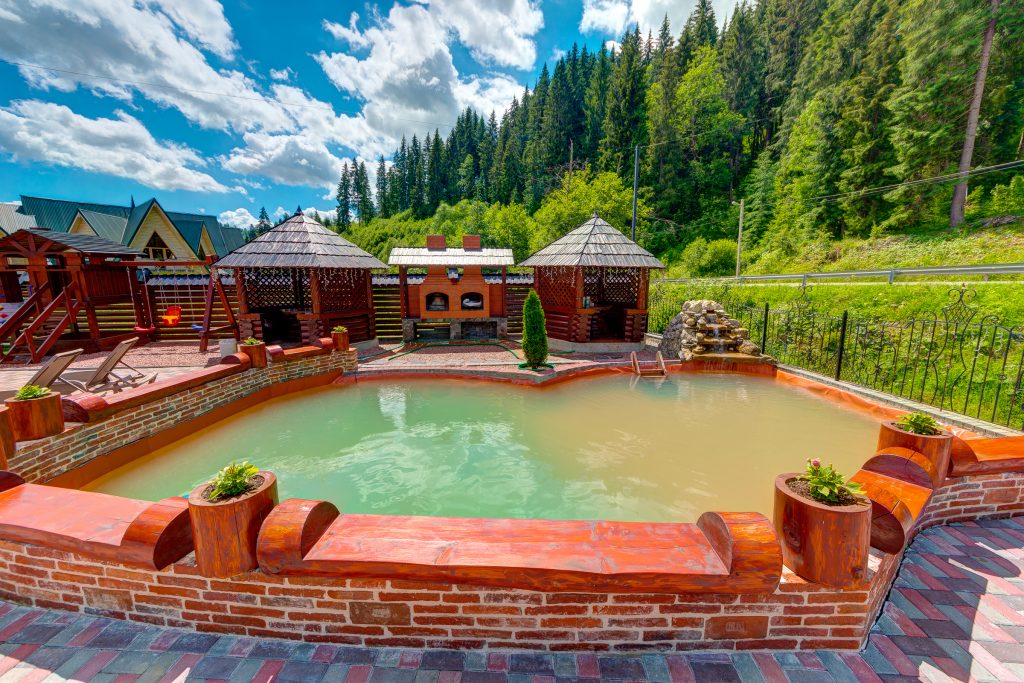 A summer holiday is an opportunity to swim, sunbathing, go to the mountains, or just get some fresh air. Many in the summer vacation goes to the Carpathian mountains, namely in Bukovel. If you decide to rest in Bukovel and want to spend the holiday with the variety you in Milly John.
As all summer – this heat. And certainly after bike tour, a trip to the mountains, or even after a walk you want to swim. For our guests we offer a lake with spring water. Why to spring and what it is special? The word "spring" tells us about its origins, it flows from the depths of the Carpathian. Special because it, that this water has the properties of "living water",
that is, it gives a person the energy and recuperation, as it has a high oxygen kontsentariyu and retains its natural composition. So after such a bath, you will feel a surge of strength and energy.
This lake can swim as adults and children since the depth reaches from 80 cm to 2,8 meters. After a swim, you can relax on sun loungers and enjoy the beauty of the Carpathian Mountains
We are waiting for you to look at Milli Jon and do everything, that your holiday was the best possible way!